Flicker And Twinkle
Regular price
Sale price
$15.00 USD
Unit price
per
Sale
Sold out
Transform your shower into an aromatherapy experience with Flicker and Twinkle's set of 4 shower steamers. Each steamer is made with 100% Essential Oils like Lavender, Orange, Peppermint, Eucalyptus and Tea Tree for relaxation you can feel every day. 
BUNDLE AND SAVE!  Buy 2 for $25 
Each steamer is approximately 2.6-3 oz (73g-85g)
Our Shower Steamers are designed to be placed in the corner of your shower and activate with the hot water. Once the vapors start rising, you'll be able to enjoy the refreshing scent of your favorite Essential Oils and menthol as you relax! Depending on how close or far away from the direct water stream you place your steamer, each puck can last one strong session or several more mild showers. With Shower Steamers, you can now experience an invigorating aromatherapy session as part of your everyday shower routine. So what are you waiting for? Get ready for a blissful escape right in your own shower.
These are for shower use only. These contain menthol, please wash your hands after placing the puck in your shower. These are not for children- please keep away from children and pets. External use only. 
Ingredients: sodium bicarbonate, citric acid, cornstarch powder, cream of tartar, essential oils, MCT coconut oil, menthol crystals, mica, lakes
Share
View full details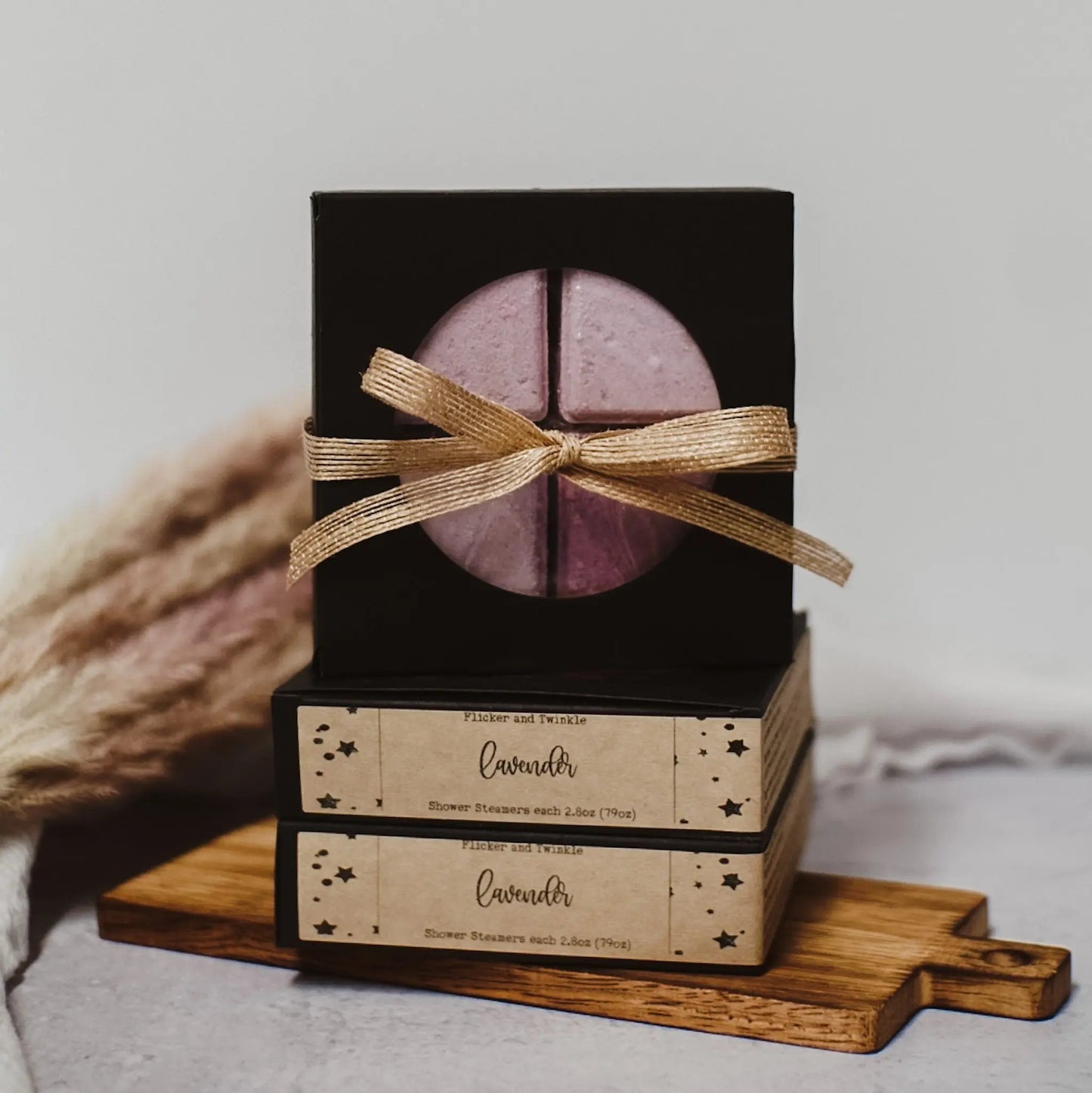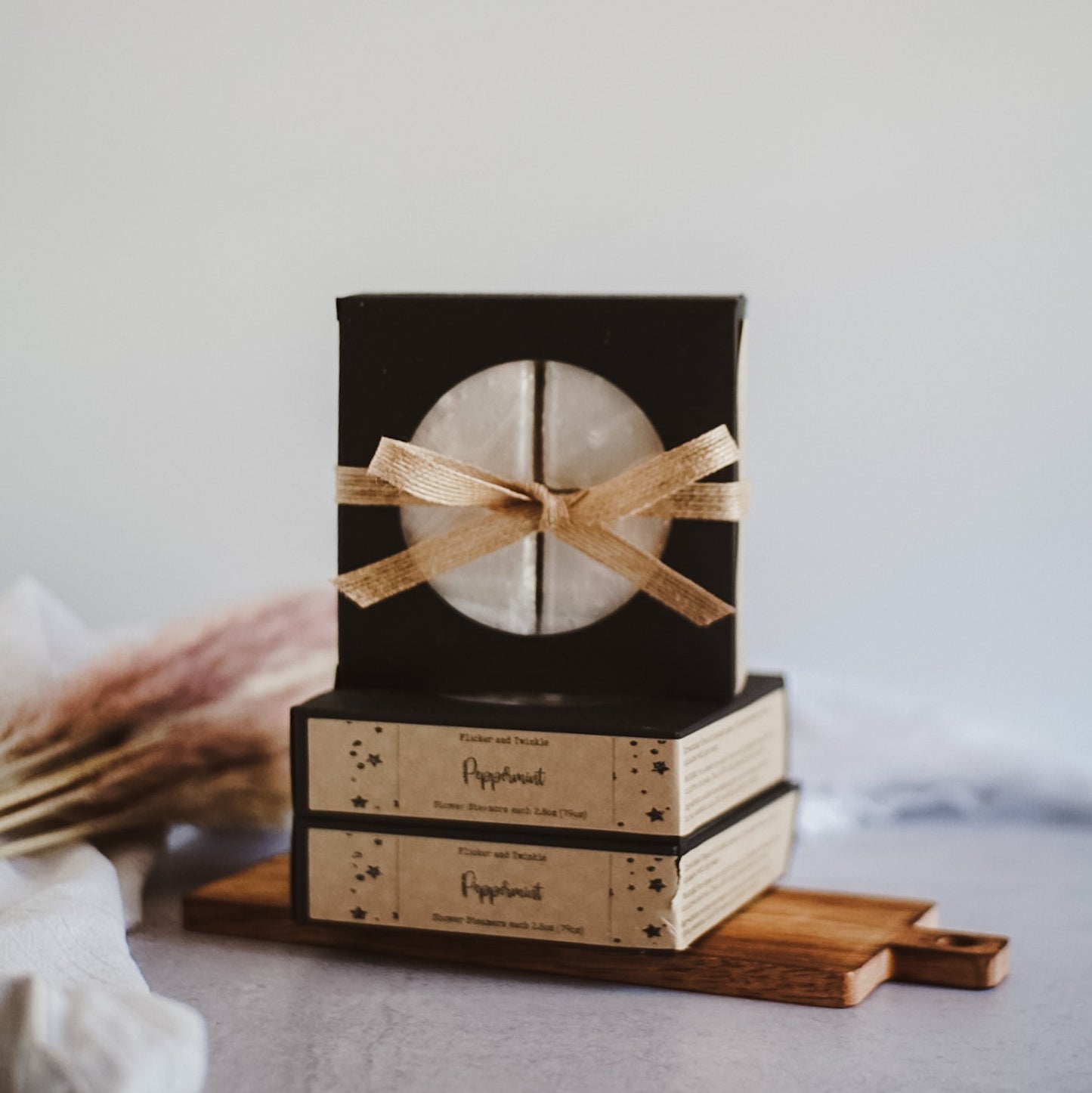 Shower Steamers
I first tried your shower steamers after getting them at the Natick farmers market and fell in love with them. The scent they give off are strong and very relaxing. I decided to order some. Would like to know where they